FREE SIGN UP!
Signing up at MilitarySpot.com enables you to participate in our
Classifieds
,
Forums
,
Photos/Videos
and
Reviews
sections. Post military-related classified ads, upload your photos and videos, review military products, and discuss military topics with people from around the world! Please note, there is a separate login for our forums. (Our Classifieds, Photos/Videos and Reviews sections have the same login.) Also check out our social networking site geared specifically for military people at
MilitarySpot.net
. Registration is free!
Terms of Use
Forums
|
Classifieds
|
Photos/Videos
|
Reviews
Forums
Discuss military topics in our state-of-the-art-forums!
Features include:
Ease of use

Private messages

Custom email notifications of new content

Custom avatars: Use your own, or select from our avatars, including every U.S. Military rank (see image).

Topic ratings

Member post counts and who's online

Polls
Classifieds
Post military-related classifieds! It's free!
Features include:
Sellers can place classified ads for fixed prices or with optional eBay style bidding

Sellers can upload several photos to display with each classified ad

Sellers can set an expiration date for each ad

SOLD IT! and RELIST IT! options to disable/re-enable ads

User feedback system to provide ratings and feedback for buyers and sellers

Classifieds are perfect for military for sale by owner (FSOB) listings.

Search by keyword

Upload your photos!
Photos and Videos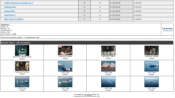 Share your military photos and videos with others in our military community!
Features include:
Create a personal album

Rate photos and videos

Post comments

Many more features
Important note: Please do not upload commercial products in the Photos/Videos section. You can upload commercial products in our Reviews section (below).
Download Video Software
DivX
(for .avi and .divx files)
Macromedia Flash Player
QuickTime
RealPlayer
Windows Media Player
Reviews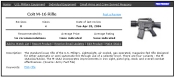 Rate commercial and military equipment and gear! Features include:
Members can add products

Upload a photo with the products

Rate products

List pros and cons of products

If applicable, enter price paid

Post comments

Many more features
FREQUENTLY ASKED QUESTIONS
CLASSIFIEDS
-
Do you plan to charge for ads in the future?
No, we do not plan to charge for ads in the future.
-
What size image(s) can I upload with my ad?
The maximum size photo that will be displayed is 700x700 pixels. Photos larger than 700x700 will be resized to 700x700. JPG photos are recommended. GIF images cannot be uploaded.
-
How long will my ad run?
You can select from 3 days to 90 days.
PHOTOS/VIDEOS
-
Can I use the Photos/Videos section to store my photos/videos?
The purpose of our Photos/Videos section is to enable members to share their interesting military photos and videos with other people interested in military photos and videos. If you are seeking online storage for your photos/videos, we suggest you use a service that specializes in online storage.
-
What type of images can I upload?
Acceptable image types: JPG, JPEG, and PNG. GIF images cannot be uploaded.
-
What is the maximum image size that can be uploaded?
Max image width and height is 5,000x5,000 pixels.
-
Someone has posted a copyrighted and/or inappropriate photo or video. What do I do?
Please
contact us
so that we can remove the photo or video.
-
What are the acceptable multimedia (video) file types?
.mpeg, .mpg, .avi, .asf, .wmv, .mov.
REVIEWS
-
What are some of the things that can be reviewed?
Both civilian and military equipment can be reviewed. In the commercial section, you can review binoculars, assault gear, weapons, ammunition, knives, books, movies, computer games and more. In the U.S. Military section you can review military items such as the M16A2, the
Army
's Stryker vehicle, the Predator UAV, and more! Please do not post non-military items for review. OPSEC should be observed for reviewing U.S. Military equipment.
-
Can I upload a product for review?
Sure, in fact we encourage your participation. One suggestion: To avoid duplication, use the search function to see if the product is already being reviewed.
-
What size photo should I upload with a review?
Maximum allowable product image width and height is 1024x1024 pixels. JPG photos are recommended. GIF images cannot be uploaded.
-
I have an online military store/Web site. Can I post my products for review?
Yes, we encourage you to share your military-related products for review.