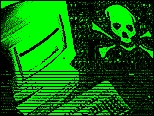 Welcome to our PC Internet Security Resource Center

Our webmasters here at MilitarySpot.com (and partner site PostalMag.com) are engaged in a continuous battle with computer viruses, hackers, spyware, adware and other malicious computer threats. Below, for your reference, we have listed some of the products, services and resources we use to combat these threats.
PC Security Shield
PCSecurityShield offers a suite of downloadable software products including The Shield Pro 2005 AntiVirus and Firewall, Spam Shield, Privacy Defender 3.0 and BlockThePop.
PC Security Shield – Stop Viruses, Hackers, Spam, Popups and more.
StompSoft Utilities
Get StompSoft Utilities for Maximum Security and Protection for all your data, email, privacy, and your children!
Ad-aware
We also use Ad-aware by Lavasoft. Ad-aware is a popular program that finds and removes spyware and trackware from your computer.
TOOLS AND LINKS
Norton Internet Security 2006



McAfee Virusscan 2006



Microsoft Windows Update


Protect your PC with the latest updates. Site provides critical updates, security fixes, software downloads, and more. Highly Recommended
Firefox Internet Browser


We use the Firefox Internet Browser. The browser features spyware and popup protection, plus a variety of other features.
MORE TOOLS & LINKS
– McAfee Virus Information
– Symantec Security Advisories
– U.S. Computer Emergency Readiness Team
---

Computer Security News and Headlines
Salary Survey
nwfusion.com – Mon, 5 Jan 2009 10:20:58 GMT
MD5 Collisions Put PKI At Risk
A new paper outlines how it's possible to use MD5 collisions to spoof a legitimate certificate authority's certificate, which means you could spoof the security of nearly any site – even banks.
winnetmag.com – Wed, 31 Dec 2008 06:28:23 GMT
Remote Code Execution in SQL Server
If you haven't already seen it, Microsoft issued an advisory regarding a remote code execution vulnerability in versions of its database server.
winnetmag.com – Tue, 30 Dec 2008 22:26:18 GMT

News: Researchers claim attack on browser security
Researchers claim attack on browser security
securityfocus.com – Tue, 30 Dec 2008 15:20:08 GMT
Norton 360 expands backup and security capabilities
Version 3.0 of Symantec's Norton 360 desktop software, available in beta, includes new backup and security capabilities.
nwfusion.com – Tue, 30 Dec 2008 10:20:57 GMT

Critical security projects escape the budget ax
Even security projects could feel the sting of budget cuts this year, but few IT managers will table them altogether.
computerworld.com – Tue, 30 Dec 2008 05:25:03 GMT
Amazon warns customers of infected digital photo frames
Amazon.com has issued a warning to customers that the driver installation CD for a Samsung digital frame sold until earlier this month may contain malware.
computerworld.com – Mon, 29 Dec 2008 18:25:12 GMT
SB08-364: Vulnerability Summary for the Week of December 22, 2008
Vulnerability Summary for the Week of December 22, 2008
us-cert.gov – Mon, 29 Dec 2008 16:22:35 GMT
Secure Your Vista PC in 10 Easy Steps
While Windows Vista may be Microsoft's most secure operating system ever, it's far from completely secure. In its fresh-from-the-box configuration, Vista still leaves a chance for your personal data to leak out to the Web through Windows Firewall, or for some nefarious bot to tweak your browser settings without your knowing. But by making a few judicious changes using the security tools within Windows Vista–and in some cases by adding a few pieces of free software–you can lock down your operating system like a pro.
nwfusion.com – Thu, 25 Dec 2008 10:20:55 GMT
Fake Christmas, holiday greetings spread new malware
Last year's Storm tactic is resurfacing in new attacks from China, according to security researchers.
computerworld.com – Wed, 24 Dec 2008 17:24:29 GMT
Georgia man sentenced for bribery in Atlanta Public Schools tech case
A Georgia man was sentenced to five years in prison on charges of bribery and conspiring to bribe an Atlanta Public Schools official for work related to a federal program designed to help schools and libraries in poor areas connect to the Internet.
computerworld.com – Wed, 24 Dec 2008 17:24:29 GMT
Microsoft confirms it's been working on SQL Server bug since April
The company wouldn't say whether it's had a patch in hand since September, as one security researcher charges.
computerworld.com – Wed, 24 Dec 2008 17:24:29 GMT
Nokia offloads security business to Check Point
Nokia has found a buyer for its profitable security appliance business. From the first quarter of 2009, the division will belong to partner Check Point, the companies have announced.
computerworld.com – Tue, 23 Dec 2008 20:25:51 GMT
Researchers sound alarm about bug in free antivirus scanner
A bug in Trend Micro Inc.'s free online virus scanning service can be used by hackers to hijack Windows PCs running Internet Explorer, security researchers warned.
nwfusion.com – Mon, 22 Dec 2008 18:21:54 GMT
Small laptops pose big threat
They're highly portable, inexpensive, very popular — and a potential security nightmare. Running against the trend of mobile computers featuring progressively larger processors, memory, storage, screens and price tags, ultraportable laptops promise to streamline and simplify their users' lives. Easy to carry , capable of running only a handful of modest applications and affordably priced, ultraportables have emerged over the past year or so to become one of the hottest mobile computing trends .
nwfusion.com – Mon, 22 Dec 2008 18:21:54 GMT
12 ways porn has changed the Web (for good and evil)
For an industry that many people won't admit they've ever patronized, pornography has had an amazing impact on virtually every new medium, from cave painting to photography. Dirty pictures have been credited with ensuring the future of the VCR, boosting cable TV subscriptions, helping to kill off the Betamax and HD DVD formats, and (perhaps most important) driving the growth of the Internet.
nwfusion.com – Mon, 22 Dec 2008 18:21:54 GMT
Obama Will Inherit A Real Mess On Real ID
As President-elect Barack Obama prepares to take office, it's unclear how his administration will proceed on the technology-heavy Real ID program. But what is all too clear is that the three-year-old effort to impose identification-card standards on state governments remains mired in controversy.
nwfusion.com – Mon, 22 Dec 2008 18:21:54 GMT
SB08-357: Vulnerability Summary for the Week of December 15, 2008
Vulnerability Summary for the Week of December 15, 2008
us-cert.gov – Mon, 22 Dec 2008 13:21:36 GMT

Security Manager's Journal: Massive layoff is a security issue
It isn't easy knowing that 1,000 people will lose their jobs. And it's no picnic making sure that no intellectual property is lost in the process.
computerworld.com – Mon, 22 Dec 2008 05:24:46 GMT
Small laptops pose a big security threat
Ultraportable laptops promise to streamline and simplify their users' lives. They're handy and cheap but a security nightmare.
computerworld.com – Mon, 22 Dec 2008 05:24:46 GMT
Mozilla re-issues Firefox 2 update, includes missing patch
Mozilla issued a final update to Firefox 2.0 Friday, making good on a promise earlier this week when it forgot to include a patch in the Windows version of the browser.
nwfusion.com – Sat, 20 Dec 2008 10:20:55 GMT
Hackers exploit IE bug with 'insidious' Word docs
Attackers are now exploiting the just-patched vulnerability in Internet Explorer by hiding malicious ActiveX controls in Microsoft Word documents, McAfee's Avert Labs said today.
computerworld.com – Thu, 18 Dec 2008 21:24:46 GMT
Symantec unveils Norton Internet Security 4.0 for Mac
Symantec Thursday announced Norton Internet Security 4.0 for the Macintosh, desktop antimalware, firewall, antiphishing and online Web-threat protections for the Mac OS X 10.4 "Tiger" and 10.5 "Leopard" platforms.
nwfusion.com – Thu, 18 Dec 2008 18:21:17 GMT
As phishing evolves, criminals switch to malware
The scammers began to see serious problems with their phishing scams sometime around April.
nwfusion.com – Thu, 18 Dec 2008 18:21:17 GMT
2009 security predictions: Deja vu all over again
The security industry is fueled largely by FUD (Fear Uncertainty and Doubt.) So it's not unusual for most forecasts in the industry to be full of grim prognostications of imminent chaos and calamities.
nwfusion.com – Thu, 18 Dec 2008 18:21:17 GMT